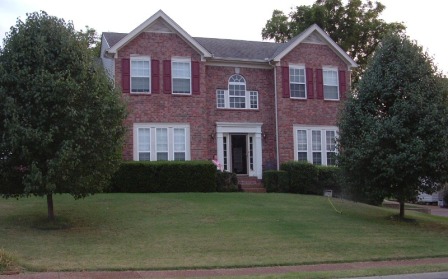 We relocated here in 2005 because we were tired of the excessive property tax we were paying in the Northeast and although we wanted four distinct seasons, we wanted shorter winters.

We had sold o
ur 1100 sq ft home in Williston Park, L.I. in May 2005 for $460K. At the time the total property tax was about $7K. The new owner expanded the house to 2400 sq ft and his 2009 taxes are about $14K; however without any changes our 2009 taxes would have been $9K.

Living in 1100 sq ft had always been a challenge. One bath, small closets, no dining room; built in 1947 it was the typical GI Cape. We couldn't afford to expand it and we couldn't have afforded the taxes that would have meant.

With the $460K in the bank, we went house hunting in the Nashville area, quickly settling on Hendersonville as the best value and lifestyle for the dollar. After seeing dozens of homes, in August 2005 we closed a deal for $240K on a 3000 sq ft house, 4 bedrooms, 2.5 baths, 2 car attached garage on 1/3 acre with a golf course view.

Our property taxes of $2K get us an excellent school system, with new modern facilities, a 92 member local Police Department, a 103 member paid full time Fire Department, numerous well maintained city parks and easy access to Old Hickory Lake and its 97 mile length.

Results: Better home, $200K in the bank, $7K savings in property tax.

Friendly people, easy living, less winter—Priceless.


Search Properties

---

Search Middle Tennessee Properties using the Multiple Listing Service.